The budding "demand management" industry is already making major inroads in the corporate world. Innovators like EnerNoc, using state-of-the-art software, help companies manage energy use and automatically reduce consumption during peak periods, selling the "saved" electricity back to utilities at a profit and forestalling the need for the utilities to purchase high-priced energy on the spot market. FirstFuel Software, meanwhile, analyzes a building's electric use to produce an energy-saving plan—and it does so remotely, without a need for engineers to ever visit the building.


Almost all these energy management technologies are enabled by the availability of data. Capturing this data creates entire frontiers in energy management—much as Amazon reconfigured the supply chain and business model of consumer retail. Except, unlike Amazon, whose business model turned many brick-and-mortar players into dinosaurs, there are not necessarily "losers" in the energy management revolution—the producers, intermediaries, and consumers can all win.
How important are such innovations? Consider this: Peak electricity demand is rising faster than overall demand, so more and more power plants must be built to run for just a few hours a day. One recent study found that 21 percent of power plants run, on average, for less than an annual average of three hours per day—just to meet that peak demand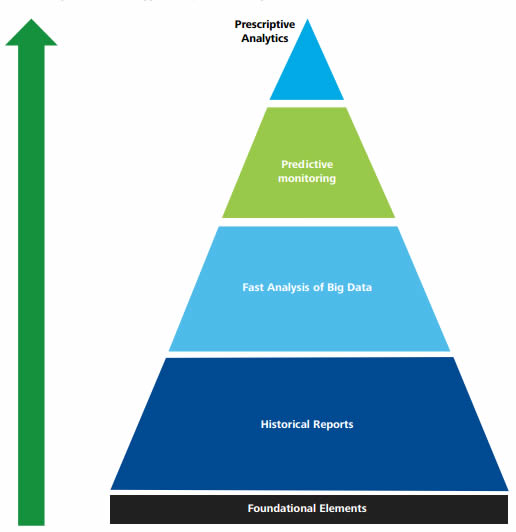 Companies generally spend a significant portion of their operating costs on energy, yet they generally have a poor understanding of their energy consumption and how to better manage it. From better management of buildings and vehicle fleets, to smarter use of technology, to tighter oversight of their entire supply chain, organizations can mobilize countless tools to transform how they use energy and other resources. The benefits of active energy and sustainability management are not only financial—though the bottom-line effect is the one most likely to motivate management—they also foster an ethos of sustainability throughout an organization, attract consumers who are now savvy about how "green" the products and services are that they consume, and serve to shield a company from being buffeted by energy price volatility.
An efficiency "sea change" is taking place offshore as well—in the world of shipping. Technology is allowing designers to reinvent how ships are made and how they move, revolutionizing the industry. The B9 Energy Group in the United Kingdom is retrofitting Rolls Royce engines to run on natural gas, thereby reducing fuel consumption. But B9's real innovation is in the giant high-tech sails that provide most of a ship's propulsion. These will be able to unfurl or fold up at the push of a button, avoiding the need for the large crews that manned the rigging of large sailing ships in years gone by. Even more impressive: the DK Group in the Netherlands has tested what it calls an "air cavity system" that enables a ship to glide at low friction through the water by injecting air around the submerged part of the ship's hull, creating a carpet of bubbles under the vessel. These innovations in shipping crystallize the notion of locally embedded technologies that are globally connected—a hallmark of the new technology-driven energy era.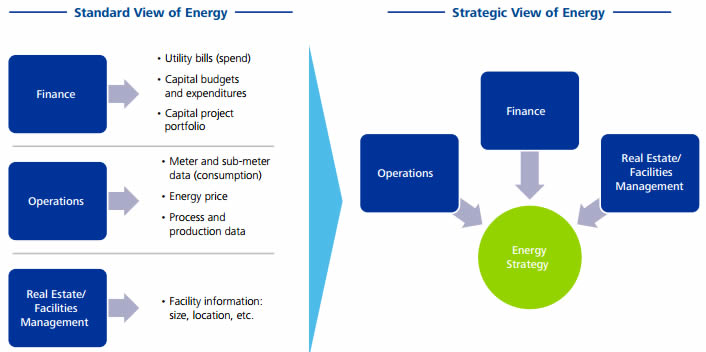 Without a coordinated view of cost, consumption, operational and facility data there can be no enterprise energy management strategy. >>>
[ 1 ] [ 2 ] [ 3 ] [ 4 ] [ 5 ] [ 6 ] [ 7 ] [ 8 ] [ 9 ] [ 10 ]